Interview with Toronto Talent Agent Colin McMurray by Stuart Levine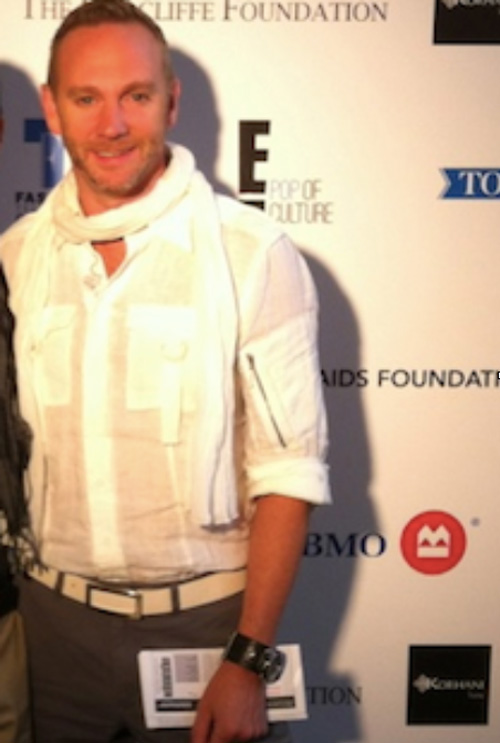 Colin opened his own agency 13 years ago this past August 2018.  His agency proudly represents Actors, Singers and Dancers for Film/Tv,  Commercials, Voice-Overs and Theatre.  Working in the industry for 28 years, he gives us some insight on being a Talent Agent.
SL: What made you decide to go on your own as an agent in Toronto?
CM: I had been working within another agency for 15 years and felt if I ventured out on my own and worked hard, that I could be successful.
SL: Were you nervous to take on this venture?  
CM: Oh for sure, but once I got up and running I never looked back. I love what I do.
SL: And what is it that our readers should know about you and your industry.
CM: Ha! That's a loaded question.  A large part of being an Agent is submitting your roster for auditions. What some Actors don't understand is other Agents and Actors are vying for the same opportunities.  Actors must be constantly sharpening their skills.
SL: Tell me what is the most frustrating thing about your day.
CM: Getting an actor into the room, snagging the audition and an actor declines as they forgot to book out leaving me to turn down the audition.  Or having the actor walk into the audition late, unprepared or not show up.  Our industry is based heavily on reputation.
SL: You say you love what you do…why?
CM: I enjoy coming to work everyday.  There's nothing better then letting an actor know they've booked a gig.  I've also met some great people and built awesome relationships.  Agents are never really off the clock, since we get auditions, bookings and negotiate contracts 24/7, it's the fast pace the keeps me on my feet.  I've never looked back.
SL: Any last words of advice?
CM: Acting is about commitment, not convenience, for both Actor and Agent.
To know more about Colin and his roster, check out his website www.colinmcmurrayinc.com
Congratulations to our talented actors/actresses for the latest bookings in January 2020.

Check our 2019 Holiday Party details and theme! RSVP today.